I love booking fine and good music. I know who is who in the Bellingham area for truly great jazz and folk music well as many from the greater Seattle and Vancouver, BC, regions.  By virtue of this I sometimes get calls to work with phenomenal touring artists on the national and international level. 
When it comes to jazz, including Roma Swing (gypsy jazz), blues, Americana, Celtic, and whenever possible, other world music, I am very passionate about aligning great music perfect for the context at hand.
While often times I'm happy to just help network, unless we have a prior arrangement I like to get $50 for finding the music you want for your event.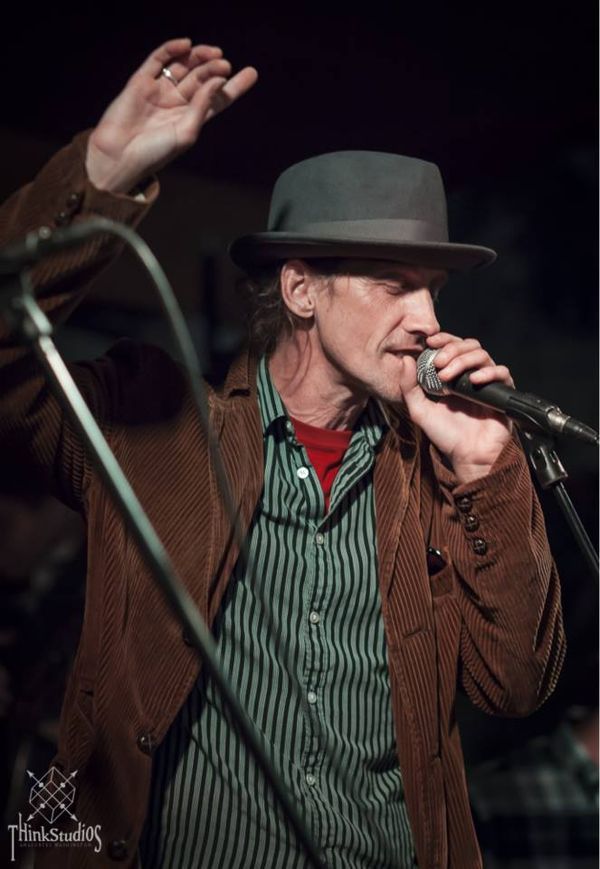 Currently I am booking Gallowglass Irish Band as well as what I'm calling Blues Configurations into local and regional venues,  including  private events.
 I created Irish & Folk Mondays in November 2015 and to this day it's going strong as I continue to host an open Irish music session each week followed by a feature concert.  These concerts are always of an excellent acoustic traditional-folk music nature by artists and bands that are local, regional, and nationally or internationally touring as well.  
I play mandolin, Irish bouzouki (octave mandolin), harmonicas, sing, and at times still get on the piano.  I love to arrange music, collaborate,  and write songs and have one album of my own songs out thus far.  
I have worked with the owners of and performed at Boundary Bay Brewery for 20 years now and the owners of The Honeymoon since soon after they opened in 2005.  
I booked the music for Lovitt Restaurant for almost two years before they had to tragically close. The audience for their food and the music was growing and growing, but sadly the rent was too high in the huge beautiful space they created there in Fairhaven. See letter from Lovitt's owners below. 
I've had the pleasure and honor of playing countless weddings in the area with several popular bands that I've co-created here: The Monday Night Project, The Naked Hearts, Gallowglass Irish Band. 
"To whom it may concern: Jan Peters was the music booker for lovitt restaurant for a year and a half. We would have had him longer but we unfortunately lost a fight with our landlord and we were forced to close. Jan was in charge of choosing and booking acts for dinner shows and later evening concerts. He maintained our social media pertaining to the shows and was in charge of overall promotion- from flyers and posters to personal contact with customers. Jan Peters did a fantastic job and we were lucky to have found him. He took our direction well and garnered us much needed business and new and repeated customer traffic. Jan maintains good relationships with local musicians and often knows when good acts are traveling through that might be interested in an extra gig. Jan Peters is an asset if you are looking to showcase interesting and tasteful local talent. Sincerely, Kristen Six Owner, lovitt restaurant llc" 
— Kristen Six, February 7, 2019
Bio:
I began performing as a full time music in the Davis, California area in the late '80's.  I worked with The Bill Scholer Blues Band, Joe Craven, Rob Ickes, Rita Hosking, and many others.
Now in Bellingham, Washington since '98,  I have created and performed with three regionally known and loved bands, The Monday Night Project, The Naked Hearts, and Gallowglass Irish Band.  I also work with Petunia & The Vipers, The Tango Cowboys, Robert Sarazen Blake, Pete Irving (Hot Damn Scandal), and many others. 
Having fallen deeply in love with Irish music during the last six years, my current and most often performing group is Gallowglass. We perform a standout body of material of Irish tunes and songs, other related music, and some of our own compositions. I worked for two years with Puirt na Gael, a stunningly remarkable Scottish band.  And most recently I've been performing with Peadar MacMahon and toured to Peadar's native Ireland in July 2016 to showcase the recent and highly acclaimed release 'The Legacy of Percy French'. 
I love Really Good Blues & Jazz, and play blues every chance I get - working on a blues project currently. 
I created and run a weekly event in Bellingham called Irish & Folk Mondays,  now in it's sixth year.  It features a weekly community Irish session followed by a different feature performance each Monday. The weekly show has brought out the very best local and regional groups who are playing traditional and trad-based folk music, as well as some national notables such as Dale Russ, Darcy Noonan, Preston Howard, Lindsay Straw, Grey Larsen and Cindy Kallet to name a few.